Personalized Dentistry, Just For You
Dr. Garner's office is conveniently located at 9303 Pinecroft Drive, Suite 210.
Our state-of-the-art office has been designed with your comfort in mind. Call us at (281) 825-4980 to make an appointment.
Using a unique combination of science and artistry, Dr. Garner can help you achieve the smile you've been dreaming about. So why not give us a call today?
Magazine Features Dr. Garner
Our office -- and Dr. Garner -- recently appeared in the dental industry magazine, Patterson Today. The article highlights our state-of-the-art facilities and gorgeous new office.
When crafting her new office, Dr. Garner spared no expense, selecting only the best equipment and materials to best serve you -- our valued patient. Dr. Garner knows the importance of staying on the cutting edge. And when the magazine editors were looking for a practice to showcase, they knew they found the best in our office: The best equipment, the most up-to-date technology and the hardest working staff in the greater Woodlands area. We are excited to share this article with you.
Our State-of-the-Art Office Awaits
Patient Forms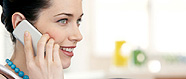 Get ready for your appointment. Save time later, download and complete the forms you need right now.
Smile Solutions
Feeling self conscious about your smile? Dr. Garner can help you get the look you want. Learn what we can do for you.